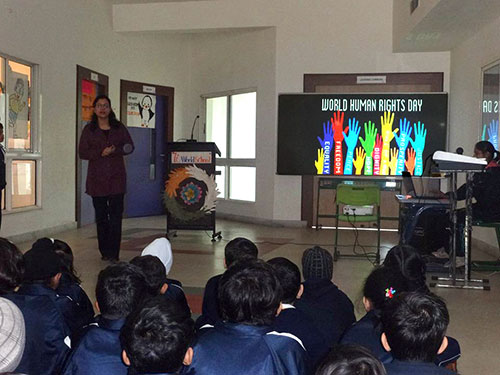 State of Art Digital Classroom
A well designed classroom layout comprising the latest gadgets which will keep the children up to date with all such equipment that is a must for futuristic learning methods. Use of technology is encouraged so that the child gets used to modern methods of teaching.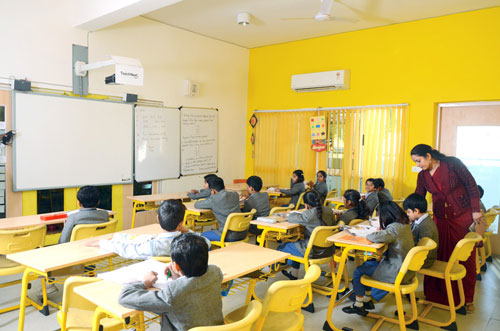 Study Space
This is the living room and space of the child, where he spends a fair amount of the day. When the child sees the spacious, bright, colorful and decor of the classroom he responds positively. The lightning and color have been chosen very carefully and are all child-friendly and have a special role to play in the child's learning process.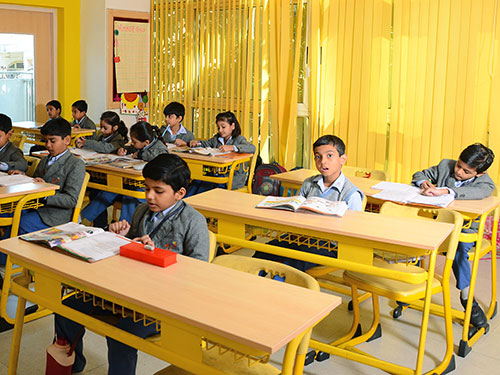 Furniture
Furniture is ergomically designed keeping in mind the comfort of the child. We understand and respect the fact that the child uses it for both sitting and writing . At all points of time the child must be relaxed thought-wise and posture-wise.
Smart Board
Another enriching feature for stimulating and enriching revisions. This assists in quick learning without missing out on details. A nice way to wrap up a complete session or topic or subject.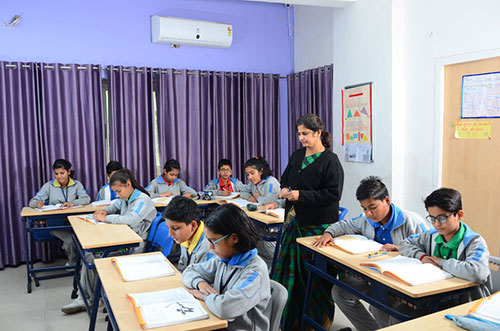 Airconditioning
This helps in maintaining a cool and calm study environment. A dust free zone for your children to study hard without sweating!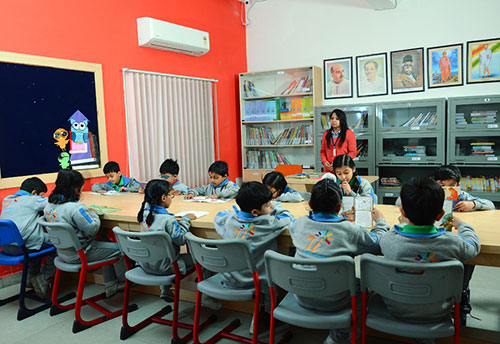 Informal Study Zone
Informal learning is as integral to a child's growth as much as formal learning. Thus our spaces have been exclusively designed for showcasing project work and talent in the visual and performing arts. This ultimately results in a space where the students are in their own space, where all their faculties come alive.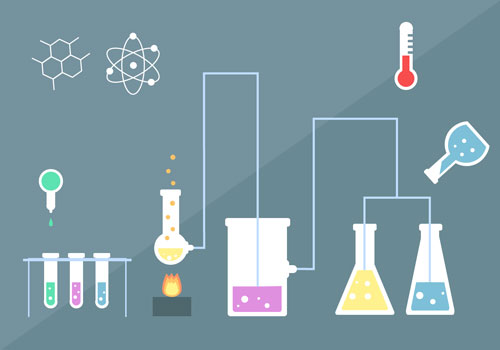 Da vinci labs
Here is where the future Newtons and Einsteins will come from. A specially designated and designed creative lab has been made on every floor of the school. So that the scientists and the creators in the making are not disturbed and have their corner for thinking , exploring , learning and generating . These are mandatory rooms which allow creativity to come to the force.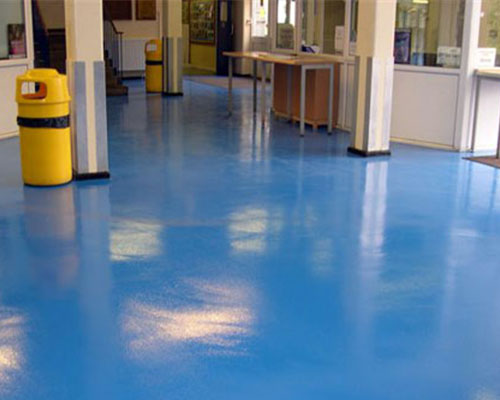 Outdoor safety
The exuberance of the child should be encouraged. However, to ensure that no untoward events happen in over exuberance, we have weather-proof, child safe, anti-skid floors, where children can actually break free, shed their inhibitions, and participate without worry.
Total safety, total care is the bottom line.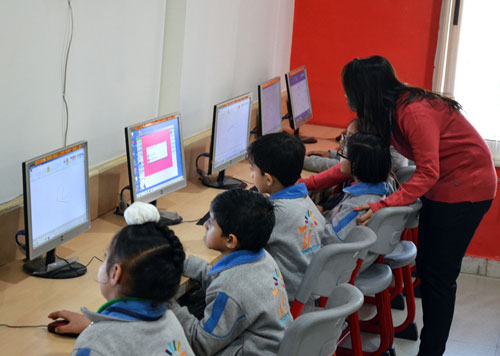 The IT edge
The place where your child is equipped to handle state of the art computer hardware and software. Updated constantly and in conformity with universal trends and usages, the child is made to be with the times and look ahead.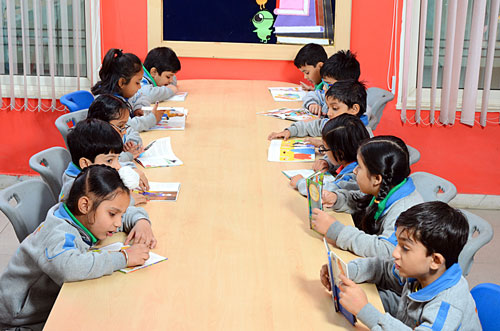 Reading spaces
Reading inspires and provokes a mind and children are really fascinated yet curious at the same time. As an essential part of the curriculum, we strongly believe that every child should be provided with the right book for their age. Hence a book corner has been provided in each classroom, for your child to have access to books and quench his thirst for reading.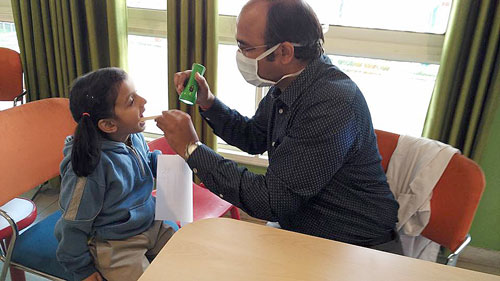 Wellness Centre and Medical Centre
For parents, a major concern is whether all is well at school and if the children are alright both mentally and physically. Rest assured, as we have a wellness centre where children can recoup from minor ailments , wounds bruise and injuries and mishaps. Medical care and attention is available throughout the day. Only in cases of emergency or some severity then the child is reached to the hospital . The school makes the arrangements for the same.
A healthy mind grows out of a healthy body . For this purpose, organized and regular medical examinations and check ups are done.
Healthy children lead to healthy nation.